[ad_1]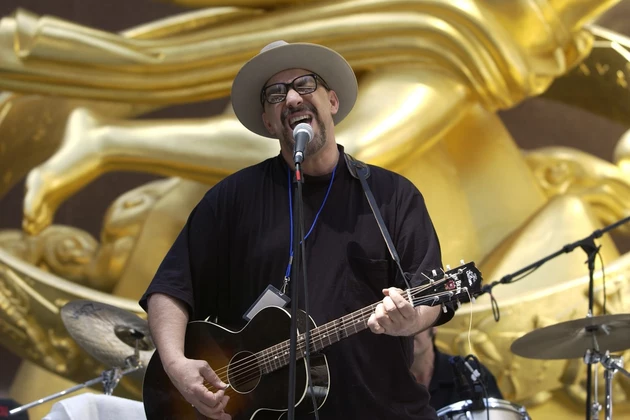 The Smithereens have been forced to cancel three tour dates in the wake of an injury to frontman Pat DiNizio, but fans needn't worry — the singer-songwriter insists he's already on the mend.
Chalking his present condition up to "a bad fall in the home," DiNizio shared word of his injury with followers via Facebook after a previous press release sparked worry in the Smithereens fan community. "Reports of my demise have been greatly exaggerated!" he wrote. "Trust me, I'm not on my deathbed or anywhere near it."
That being said, DiNizio described himself as "hurt" and "receiving great medical care" — the course of which has led his doctors to urge him to "take some time off to insure a complete and healthy recovery," requiring some emergency adjustments to the Smithereens touring schedule.
As of this writing, only three shows on the docket — the band's Oct. 14 appearance in Pittsburgh, Oct. 21 stop in Derry, N.H., and a Nov. 4 set in New Hope, Pa — have been canceled, but DiNizio's post says they'll be "rescheduling a few dates so that I can heal properly," so the status of other concerts booked for the near future could still be up in the air. But while he's been temporarily sidelined, DiNizio made sure to let fans know he's eager to get back on the road. "I wanted to personally let you know that I am alive and well and on the mend," he added. "We look forward to seeing you again in your town very soon."
Groundhog Day: The 16 Best Bands That Came Back Again (and Again)
[ad_2]

All Credit Goes To This Website: Source link
Comments
comments