Here are some photos of Maria Sharapova at a promotional event for her book this week in New York. The way she's posing in these photos is funny to me, especially the one where she's crouched down as if she's in a shed, trying to make herself look like a small, wispy white girl who has been forever-dominated by an intimidating and "thick" black woman. Yeah. Anyway, did you also know that Maria has spent her press tour trying to explain away her doping ban? It's true. I've been meaning to link to this Deadspin story all week, so please read this before we get to Maria's latest BS. It's an interesting anecdotal story of an amateur athlete who decided to use meldonium to see if it actually did enhance her performance. Guess what? Meldonium does help. And Maria still couldn't beat Serena Williams. Some highlights from Maria latest interview with the BBC:
On how Eugenie Bouchard called her a cheater: "I think those are comments not based on facts, and therefore I don't take them into consideration."

On Andy Murray's comments on doping: "I don't think it's for them to really have an opinion, because they don't have the facts. So, you know, I think that those are the types of words that make headlines and they will be used as headlines. But ultimately, this is my career, and I faced it head on, and I admitted my mistake, and I went about it and I served my suspension and now I'm back."

On meldonium not really being performance-enhancing: "The problem I have with that is there's no proof of what it does, and no one can give you that proof. What is the ban based on?"

On first watching the Williams sisters: "My father told me, you gotta watch and you gotta study them. And I was like, no, I don't want them to see me studying them! There was a shed behind the court they were practising on, and I watched them through this little peephole."
The reason there's "no proof" about meldonium being a PED is because it's some weird Eastern European drug which hasn't been fully researched. I would also argue that the "proof" that it's a PED is that the ITF banned that sh-t (the proof is the ban). And if there's no proof of what it does, THEN WHY WAS SHE TAKING IT? And why didn't she have it on her list of medications which she submits to the ITF every year? As for Maria calling criticism fake news… how very Trumpian of her. How Russian!
Meanwhile, Maria was also on The View this week and she was asked specifically about the dog-whistle racism in her book about Serena being "tall" and "thick" and "intimidating." When Maria was called out about that, this is how she answered:
"I think you have to understand that I'm speaking from an image of being a 17-year-old girl and seeing Serena Williams in front of me for the first time. I wasn't physically developed at all, I did not belong at a Wimbledon final, so everything about her presence was intimidating to me. The whole experience of playing Serena as a 17-year-old girl was incredible, because I grew up practicing in an academy in Florida for so many years and I watched Serena and Venus practice at the academy, hundreds of spectators were watching – literally I was watching the next 25 years of my life right in front of me, unknowingly. And then you find yourself at 17 across the net from her. It was like someone just put me inside a TV screen and said 'here you are, you've got a chance to play Serena.' It was our second meeting and the first one, we had just played a few months beforehand, I lost easily, I thought it would take me years to get to her level. She was way above and beyond my level at the time. So playing against her, she was the two-time defending champion, and I speak about that rivalry in the book because that match was a huge part of my life and my career, it's where it all started for me."
So, once again, Maria is using Serena to humble-brag and dog-whistle in about twenty different ways. Maria is still painting herself as this tiny little girl who never thought she would ever beat the big black woman and it's still so amazing to her that she beat Serena because Serena is so thick and so black, right? Ugh.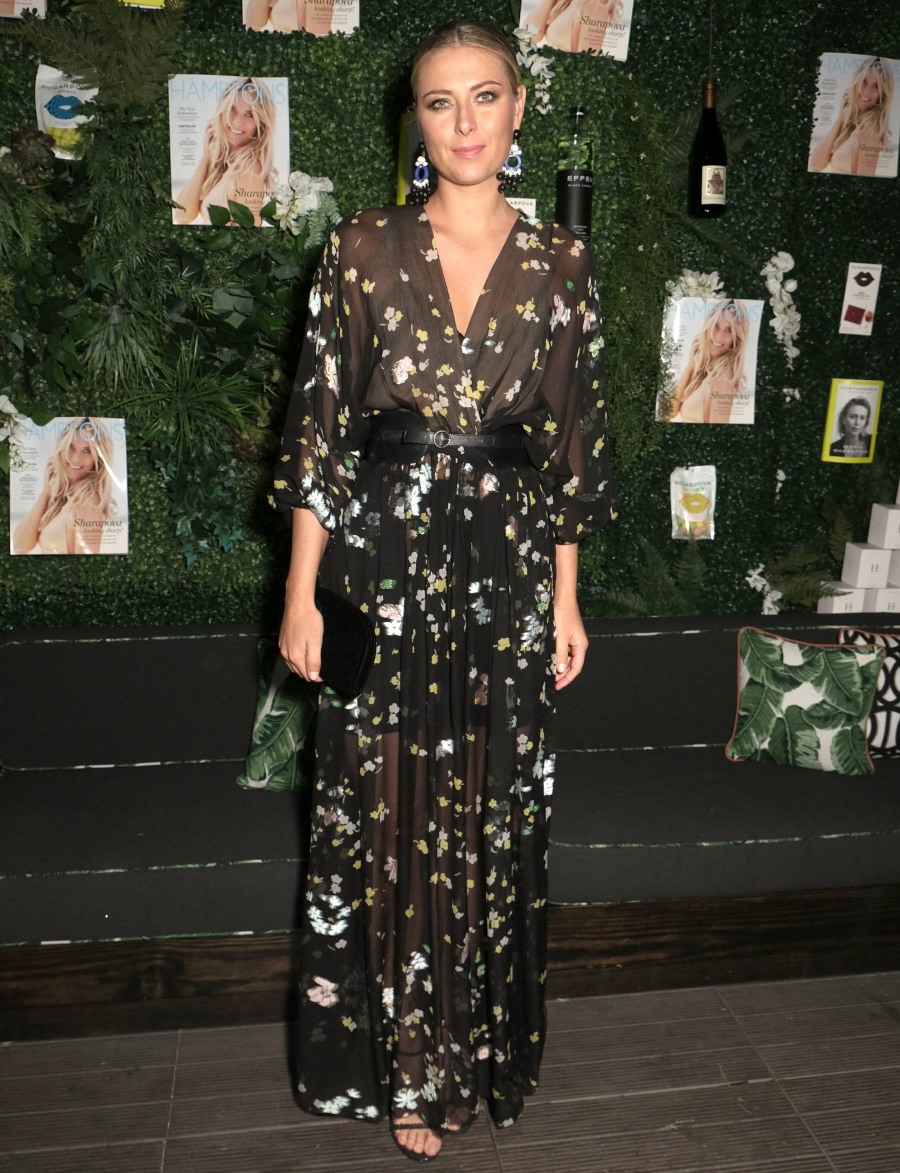 Photos courtesy of WENN.
All Credit Goes To This Website:
Source link
Comments
comments