Holy 1970s! Kate Hudson's Cosmopolitan cover is… something. To be honest, I kind of love those '70s stripes and I used to own a more muted, less cleavagey sweater that had a similar striped '70s vibe. I wish I still had that sweater…? It was awesome. Anyway, Kate Hudson is here. I guess she's promoting her new party-planning book? Sure, why not. Kate chats with Cosmo about health, shaving her head and good advice. Note: this is the same interview where she talked about C-sections being "lazy," which we already discussed.
To me, being healthy means: "Staying connected! Tuning in and listening to what your body needs. Exercise, meditation, sleep, etc.

My happiest moment in the last year was: "Working with Sia on our special project and knowing that no matter what, I will always have a lifelong friend in her. What a beautiful person.

My post-sweat-session beauty hacks: "Shaving your head. Cuts down on time spent post-sweat.

When I'm on the verge of a meltdown, the first person I call is: "Oliver Hudson (my brother) … to make me laugh.

The best advice he ever gave me was: "Nobody cares! There's about 7 plus billion people in the world who don't give a sh-t."
I'm constantly amazed by women who can shave their heads for fashion or work reasons. I think that's partly why I have an aversion to short haircuts in general, because I could never do chop off most of my hair. What would I do without hair??? The mind boggles. I guess I would probably have easier workouts, because I'm sure my hair is contributing to how hot I get. I also like the advice about nobody caring – that's great advice for celebrities in particular, who surround themselves with people who tell them that they are the greatest thing and everyone is paying attention to their every move (even when they're a C-list nobody).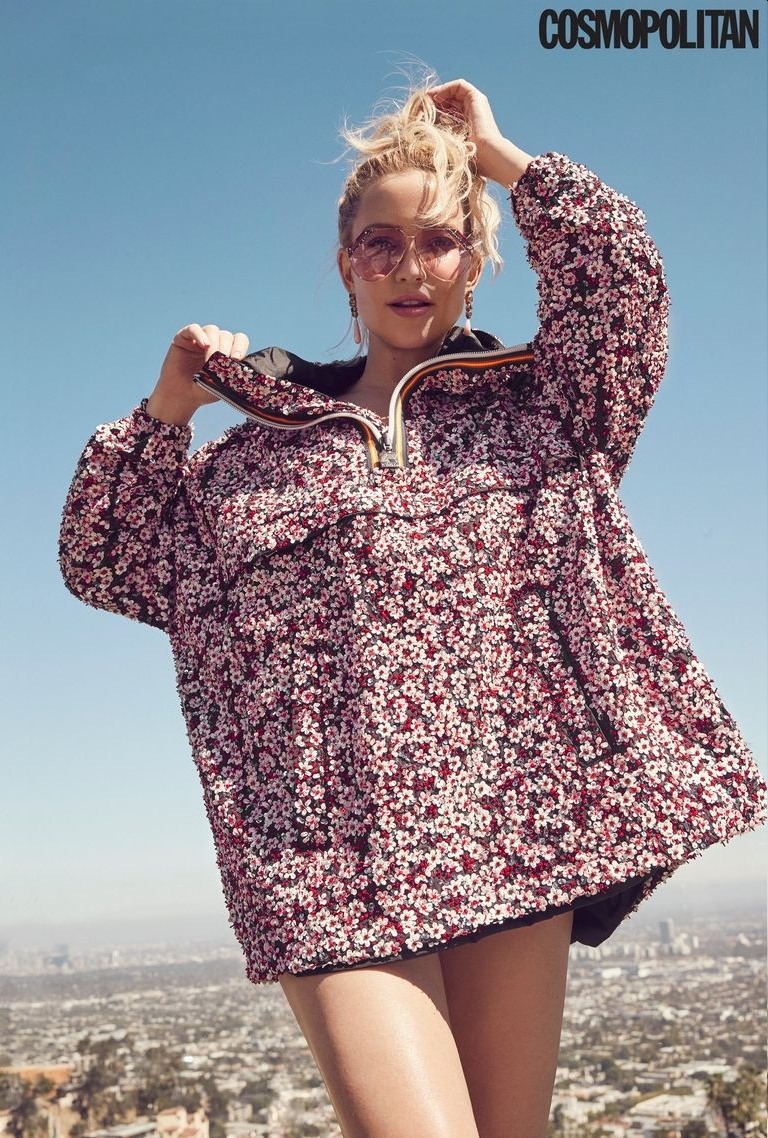 Photos courtesy of Max Abadian/Cosmopolitan.
All Credit Goes To This Website:
Source link
Comments
comments