Has anyone else been watching The Sinner? Jessica Biel stars and produces the limited-run series on the USA network, and I've been watching it and enjoying it. The story is a mess and it's basically half-soap opera, half-cheeseball legal drama, but it's good and it's made me appreciate Jessica Biel a little bit. For years, Biel has not really had the kind of work she thinks she deserves – she wants to be seen as a contender for Oscar-bait films, but we know she thinks she's seen as "too pretty" by Hollywood, because Hollywood loathes attractive people. So in the absence of quality work, Jessica spent years putting together a restaurant in LA called Au Fudge. It's supposed to be a fancy-yet-kid-friendly LA place, with a big booze menu but lots of kid-friendly toys and food too. There have been reports about how Au Fudge is a total mess and the food isn't even that great, although maybe they worked out some kinks. Anyway, this doesn't bode well – Au Fudge and Jessica Biel are being sued by nine current and former employees of Au Fudge:
Au Fudge restaurant may be cooking up some legal troubles in West Hollywood. E! News has learned that nine current or former workers are suing Jessica Biel and the celebrity-favorite establishment for unlawful conversion of employee gratuities, fraud and other damages.

"Each of them had their gratuities wrongfully converted and were improperly denied meal and rest breaks, overtime compensation and earned wages under various illegal payroll practices," the plaintiffs allege in court documents obtained by E! News. "Defendants charged hundreds of thousands of dollars in gratuities to private-party customers and converted said gratuities to themselves in order to pad their own pockets and deprive plaintiffs their just compensation in violation of law."

When asked for comment, a lawyer for the defendants said, "The Company does not comment on pending litigation and has not had an opportunity to review the Complaint, but looks forward to defending itself in Court."

According to a former Au Fudge restaurant manager who provided a declaration for the plaintiffs, the company's business model is allegedly based on the sales of private events and buy-outs. Private events are smaller type parties of $10,000 or less while buy-outs are larger events that can cost up to $100,000 plus. In court documents, the plaintiffs allege that the total estimated wrongfully converted gratuity from private events is roughly $150,000. As for private events and buy-outs, they estimate a grand total of $430,000.
Sounds about right. There was a lot of back-and-forth in the media in the first months of Au Fudge's opening – some critics said the food was bad and too expensive, and then other critics made suspiciously glowing and positive claims about the restaurant, almost as if Biel's people were quietly paying off reviewers and/or paying for online reviews. But I remembered the bad reviews, about the unhygienic vibes, the bad service, the mediocre food. Au Fudge just seemed poorly managed from the start, and now that we're hearing about this lawsuit… yeah, it's like "when a vanity project explodes in your face." Biel wanted to open a restaurant and she didn't know how to do it, so she f–ked it up entirely.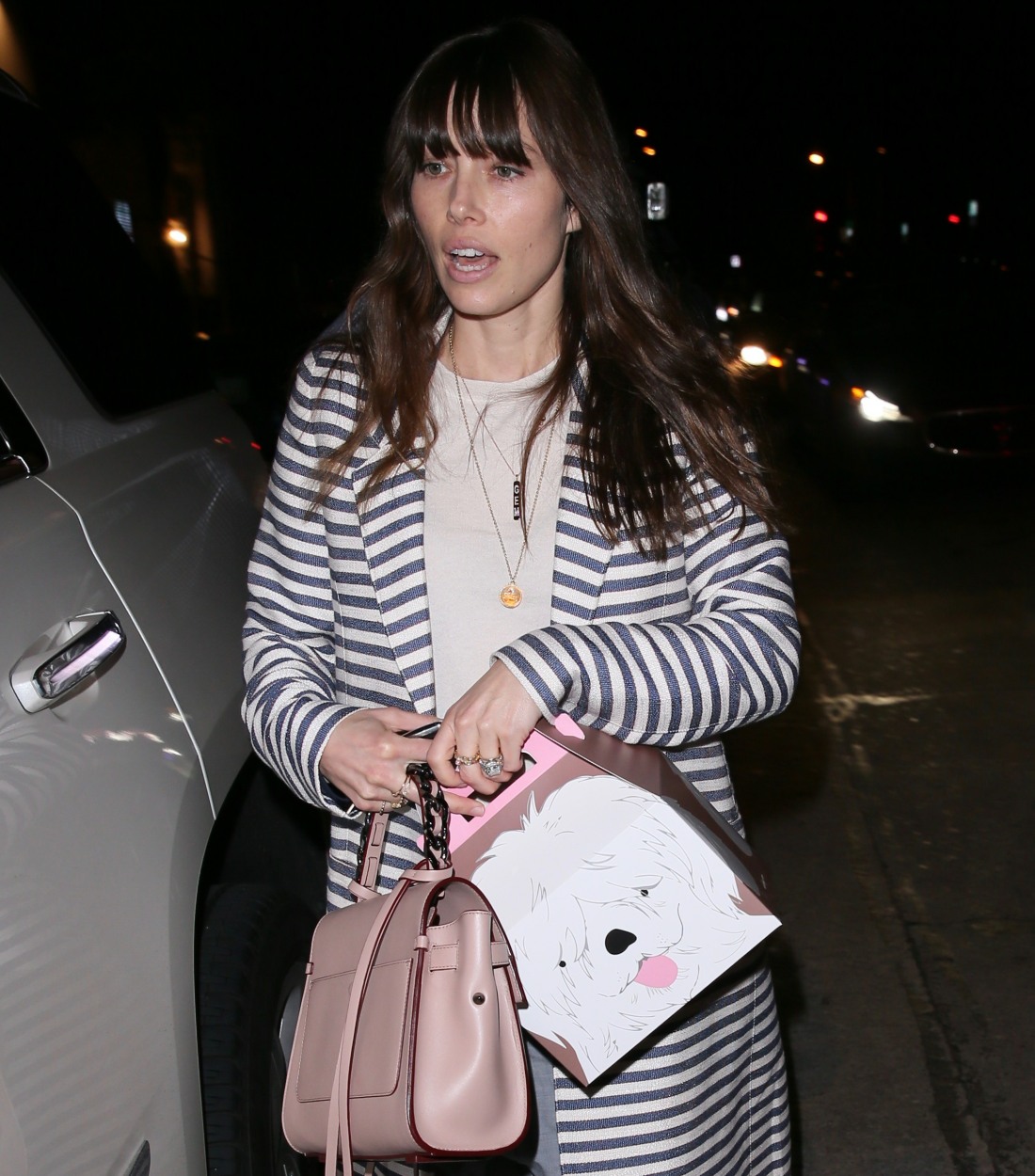 Photos courtesy of WENN.
All Credit Goes To This Website:
Source link
Comments
comments