We knew, months ago, that Jennifer Lawrence would be Vogue's September issue cover girl. She's promoting Mother!, which comes out in September, and J-Law is basically Peak Everything at this point. She's the one every magazine wants on their cover. She's the one every director wants in their movie. She's the one every guy wants to have a beer with. These are impossible expectations. So color me surprised that I actually like what Vogue did for the September issue – they organized four different covers by different artists. Jen was photographed by Bruce Weber, Annie Leibovitz and Inez and Vinoodh. She was also painted by artist John Currin. It's rather spectacular, and I love that the Statue of Liberty makes a cameo. You can see and read Vogue's whole September issue package here. The interview is classic J-Law – she talks about everything from Darren Aronofsky to her love of reality TV to feminism and politics. Some highlights:
She's staying in a rental because she broke her house: "When I first moved in, the house was crystalled out—crystals everywhere, and geodes. And I was like, 'Please get rid of these; I don't want people to come over here and think I'm a crystal person.' Not that there's anything wrong with that! But everyone told me, 'You can't do that. You can't move them. You have to have the crystal lady who put them in move them. . . . ' " You know where this is going. Lawrence did not get the crystal lady. "I just had all the crystals yanked out. Sold them. And then my f–king house flooded. I hate crystals."

She never calls herself a regular person: "That's what other people have said. If I'd said, 'I'm a regular person,' I'd want to kill myself."

She's proud of Passengers, even if it flopped: "I'm disappointed in myself that I didn't spot it. I thought the script was beautiful—it was this tainted, complicated love story. It definitely wasn't a failure. I'm not embarrassed by it by any means. There was just stuff that I wished I'd looked into deeper before jumping on."

How she feels post-hacking: "It's scary when you feel the whole world judges you. I think people saw [the hacking] for what it was, which was a sex crime, but that feeling, I haven't been able to get rid of it. Having your privacy violated constantly isn't a problem if you're perfect. But if you're human, it's terrifying. When my publicist calls me, I'm like, 'Oh, my God, what is it?' Even when it's nothing. I'm always waiting to get blindsided again."

On Mother!, she hyperventilated and dislocated a rib. "I ended up getting on oxygen. I have oxygen tubes in my nostrils, and Darren's like, 'It was out of focus; we've got to do it again.' And I was just like, 'Go f–k yourself.' "

She had a 'Kardashian tent' on the set of Mother!: "It was a tent that had pictures of the Kardashians and Keeping Up with the Kardashians playing on a loop—and gumballs. My happy place."

Her relationship with Aronofsky started after filming wrapped: "We had energy. I had energy for him. I don't know how he felt about me…When I saw the movie, I was reminded all over again how brilliant he is. For the past year, I've been dealing with him as just a human." She praises Aronofsky as an "amazing father" and for his directness of purpose. "I've been in relationships before where I am just confused. And I'm never confused with him. I normally don't like Harvard people, because they can't go two minutes without mentioning that they went to Harvard. He's not like that."
She also talks about how Aronofsky is "disappointed" in her love of reality TV, and that she's focused on bringing people together, politically, and building bridges between diverse groups, and getting the dark money out of politics. As I said, this interview was classic J-Law – there were about a million good quotes, and she continues to be one of the better "interviews" in Hollywood. As for the Aronofsky stuff… I get weird vibes from them as a couple, but I also think she's just going through a phase. Hope she doesn't end up pregnant!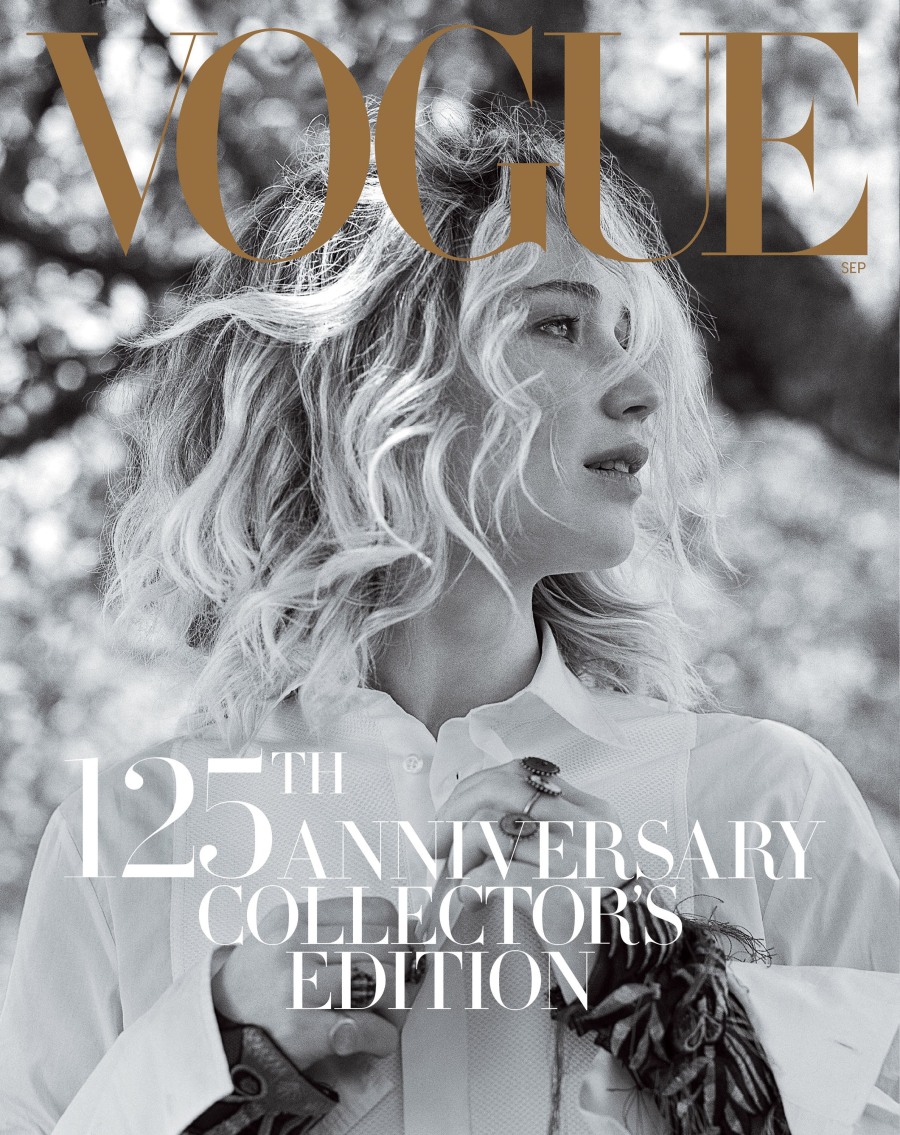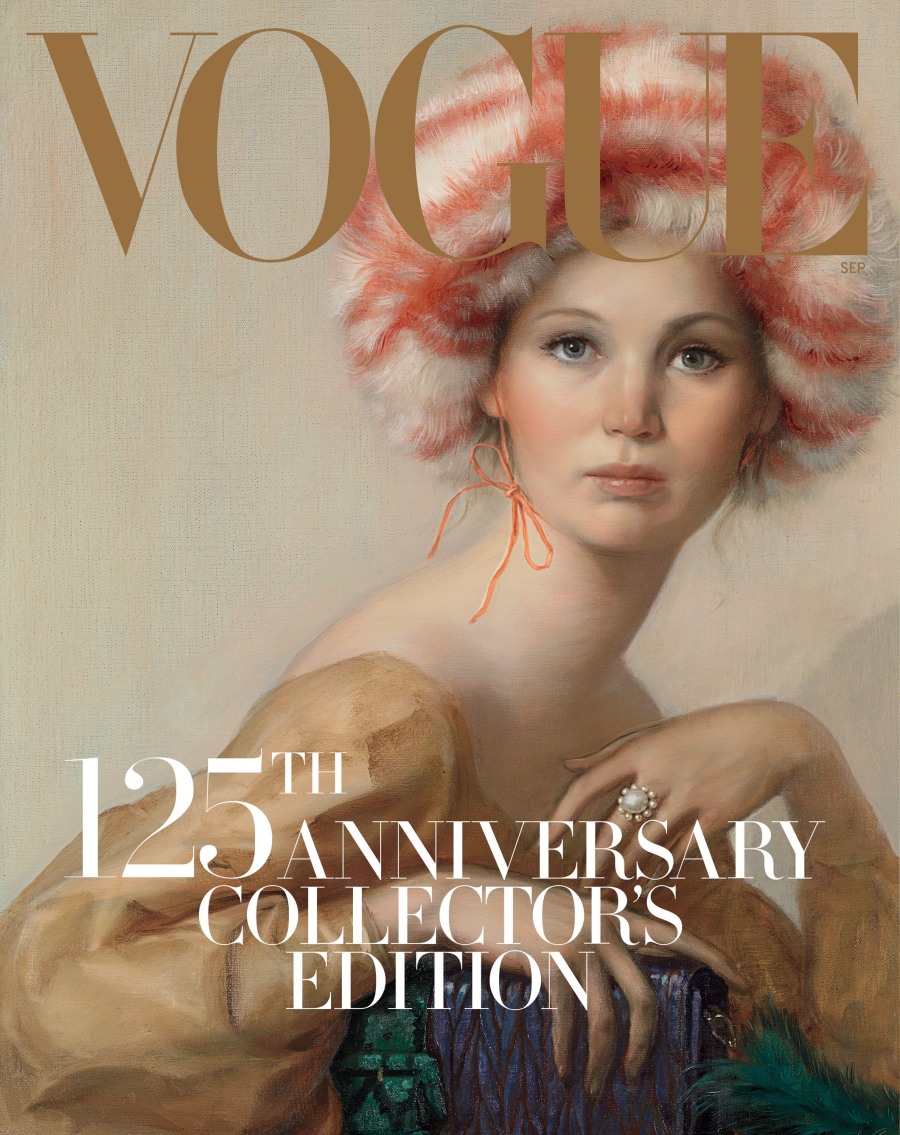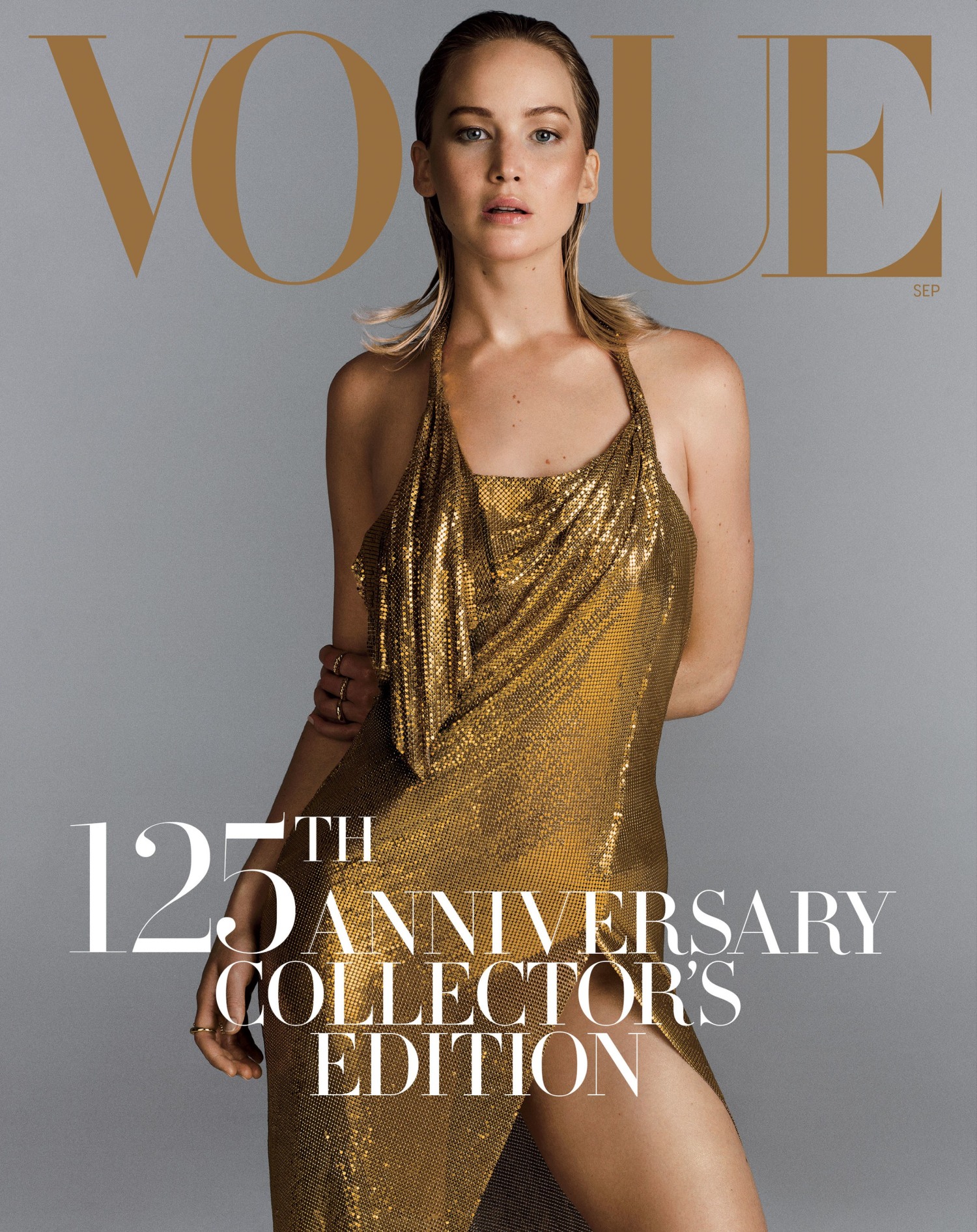 Photographs by Annie Leibovitz, Inez and Vinoodh, and Bruce Weber, portrait by John Currin, all courtesy of Vogue.
All Credit Goes To This Website:
Source link
Comments
comments