I prefer going to the theater and actually paying money to see the weird films. Like, I still haven't seen Dunkirk (I will, I promise) but I saw Atomic Blonde. Basically, we're coming up on my favorite film-going season: awards season, indie film season, etc. Where all the quirky little films come to town for maybe two weeks, tops, and you really have to hunt for the ones you want to see. Of all the Oscar-bait films I want to see so far, the one I'm most looking forward to is Three Billboards Outside Ebbing, Missouri, starring Frances McDormand, Sam Rockwell and Woody Harrelson. The redband trailer is ridiculously funny and very NSFW because of language:
I CANNOT WAIT FOR THIS. Anyway, Frances and Sam Rockwell were in Toronto to promote the film. Can you believe that Frances didn't even want to do it at first?
Frances McDormand didn't immediately jump at playing a cursing mother in Martin McDonagh's Three Billboards Outside Ebbing, Missouri, she revealed Monday while promoting the Fox Searchlight pic at the Toronto Film Festival.

"I was flattered, but then I said no, I'm too old," McDormand remembered telling McDonagh two years ago, when she was 58 years old. Her fretting over the role ended, however, when her husband Joel Coen, intervened. "My husband just said, shut up and do it," she said. Now, as a 60-year-old performer, McDormand is happy to play a grieving mother with single-minded rage.

"I'm really interested in playing my age. I like being my age. I kind of have a political thing about it," she added, as women from a working-class background, like her character in Three Billboards, don't often show up in Hollywood movies. In the film, McDormand plays a mother whose daughter was brutally raped and murdered. Her character decides to call out the police chief, played by Woody Harrelson, on three giant billboards for failing to find the killer, hoping to drive him into action.

"She's just a mother who's lost her child, a parent who has lost her child. That kind of grief is something we all, as humans, understand," McDormand explained. Having kept busy doing live theater, the Oscar winner added she has the luxury of turning down movie roles.
The movie doesn't come out until November and I will be the first one in line. Because of TIFF and TIFF's reputation as the "start" of the Oscar season (where so many Oscar-bait films premiere), we've been talking a lot about the potential Best Actress race this week. Will Jennifer Lawrence be nominated for 'mother!'? Will Emma Stone be nominated for Battle of the Sexes? Will Margot Robbie get a nomination for I, Tonya? Jessica Chastain for Molly's Game? I don't know. But I feel like Frances will absolutely get a nomination for this movie.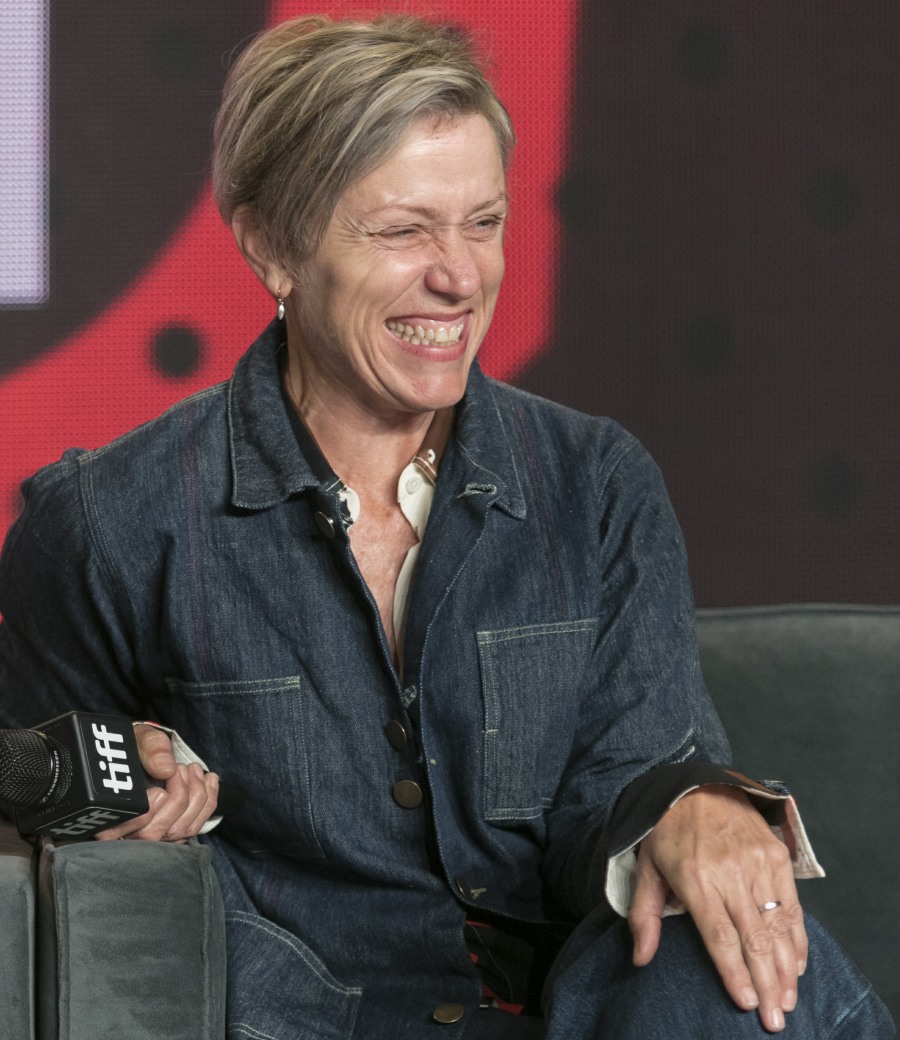 Photos courtesy of WENN.
All Credit Goes To This Website:
Source link
Comments
comments