Here are some photos of Angelina Jolie and the kids at last night's big New York premiere of First They Killed My Father. Do you recognize the designer ID without me saying it? It's Dior! Ugh. Dior shuffled off a greyish tulle gown to Angelina instead of Jennifer Lawrence. J-Law must have been like "another full-skirted princess dress? No thanks." So they gave it to Angelina and I'm still not feeling it. The stripe on the skirt is sort of interesting, although I initially mistook it for a "tier" or a ruffle and I was like "nope." This dress isn't actually the worst thing, I just wish Angelina had chosen something else.
Angelina brought her kids to New York, of course, but they didn't completely walk the red carpet with their mom. It seemed to be like this: Angelina posed solo for a little bit, then she posed with the president of Netflix, then she posed with Maddox and Pax, and then all the kids posed with Angelina and the cast. All the kids wore yellow flowers too – E! News says the yellow flowers are plumerias, "which symbolize positivity and are used to celebrate special occasions."
Angelina also told People Magazine in Toronto that her kids made her change clothes before she did press during the film festival: "The reason I was a little late [to the interview] is they made me change. They thought what I was wearing was too revealing." I kind of wonder if the same thing happened at this premiere? Like, Angelina was going to wear a black leather ensemble and her kids vetoed it and wanted her to wear the romantic princess dress?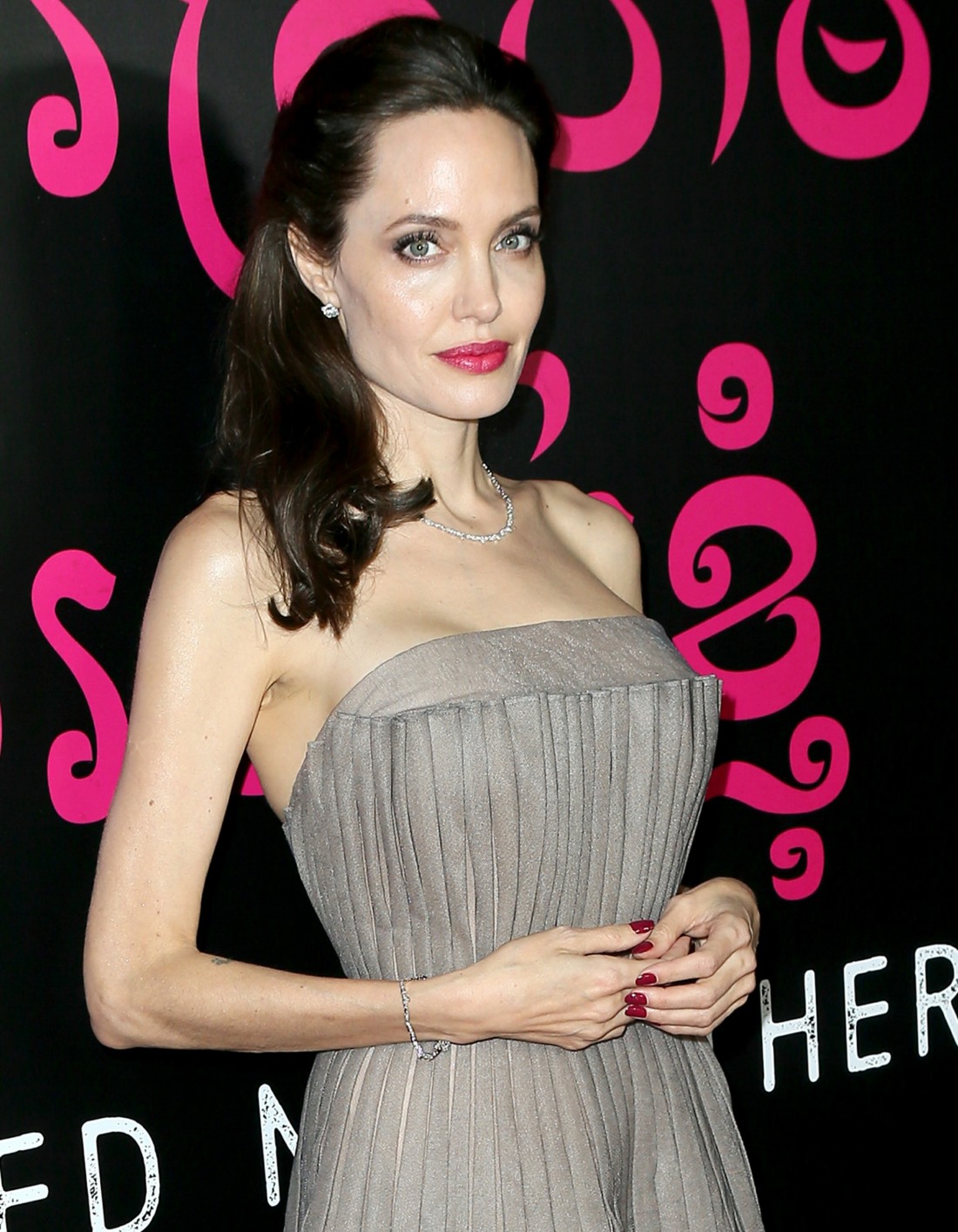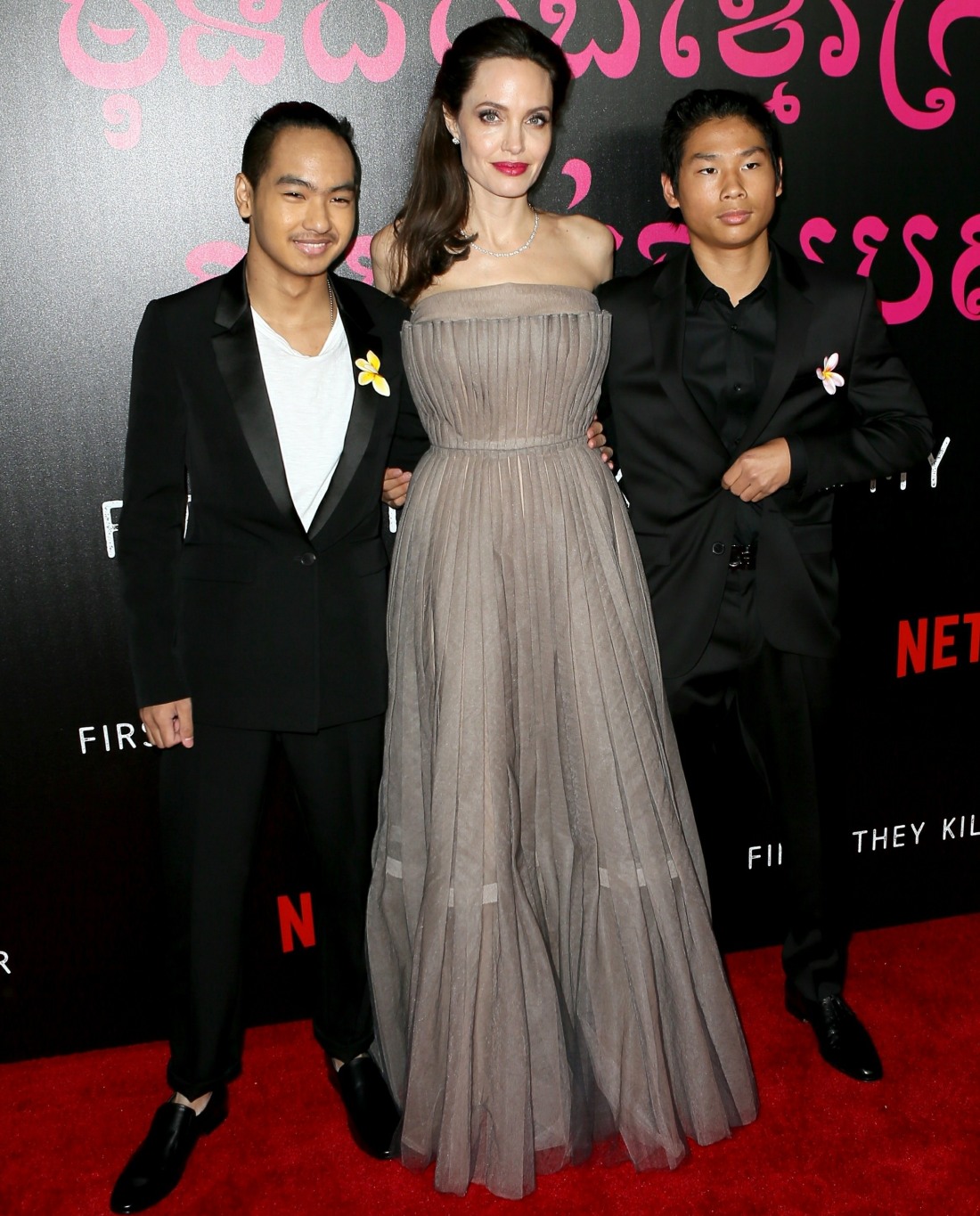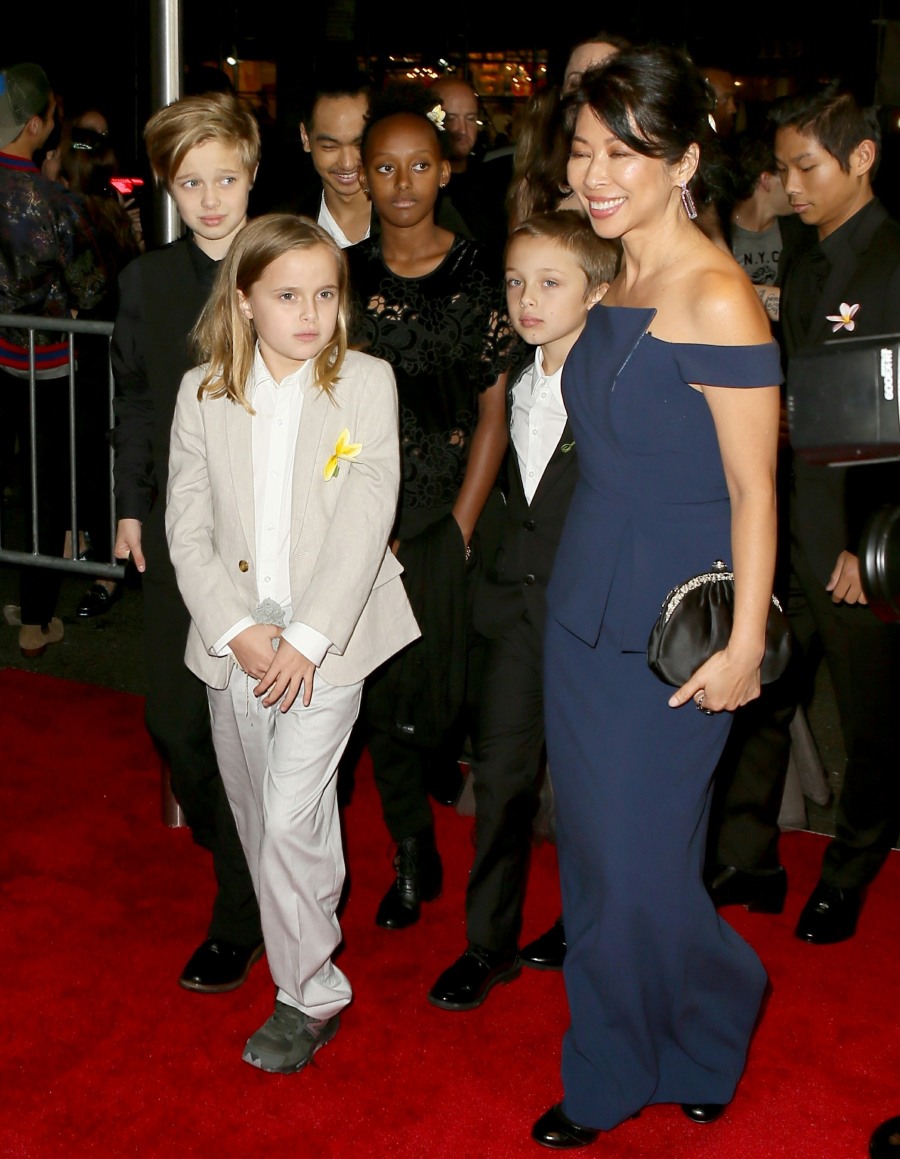 Photos courtesy of WENN, Backgrid.
All Credit Goes To This Website:
Source link
Comments
comments